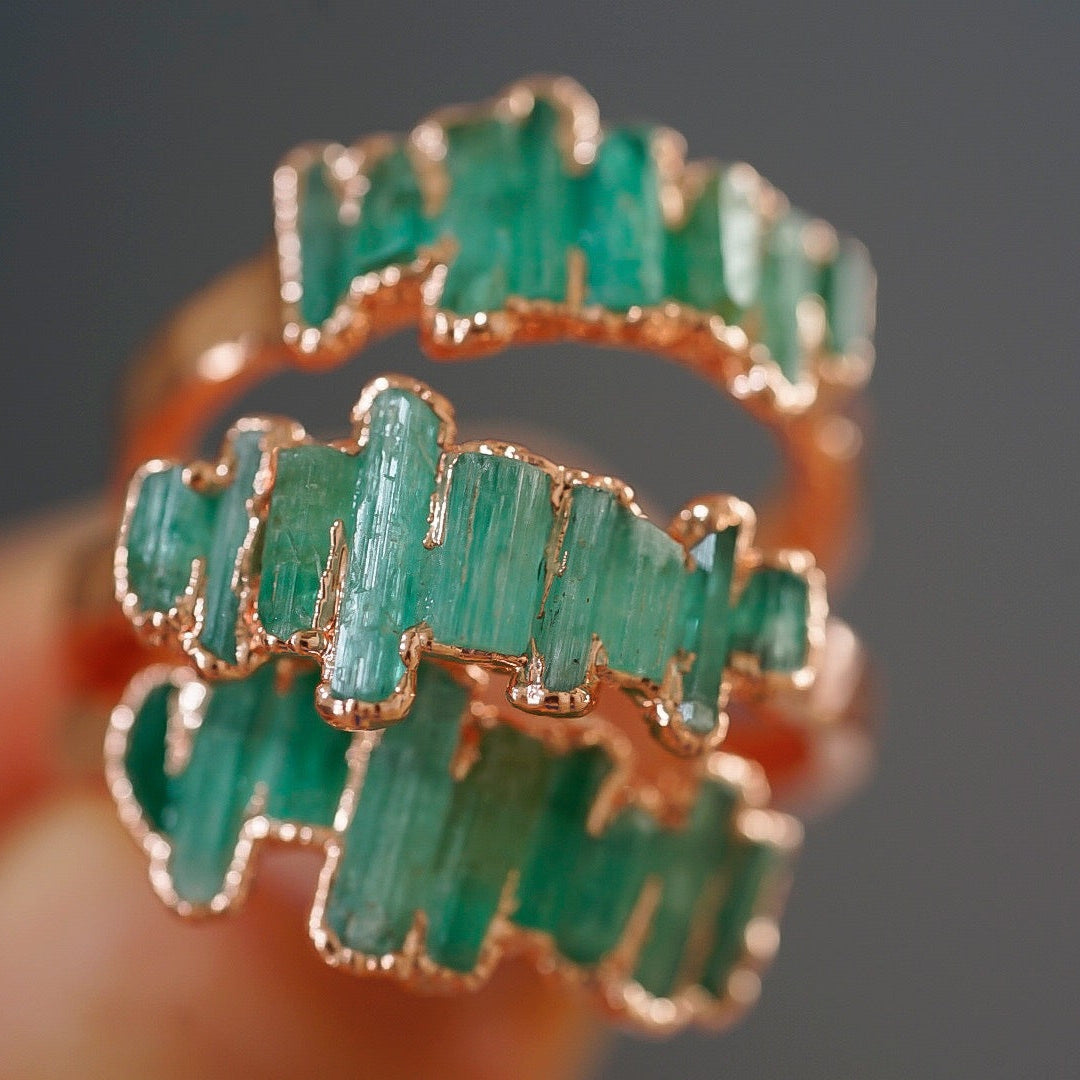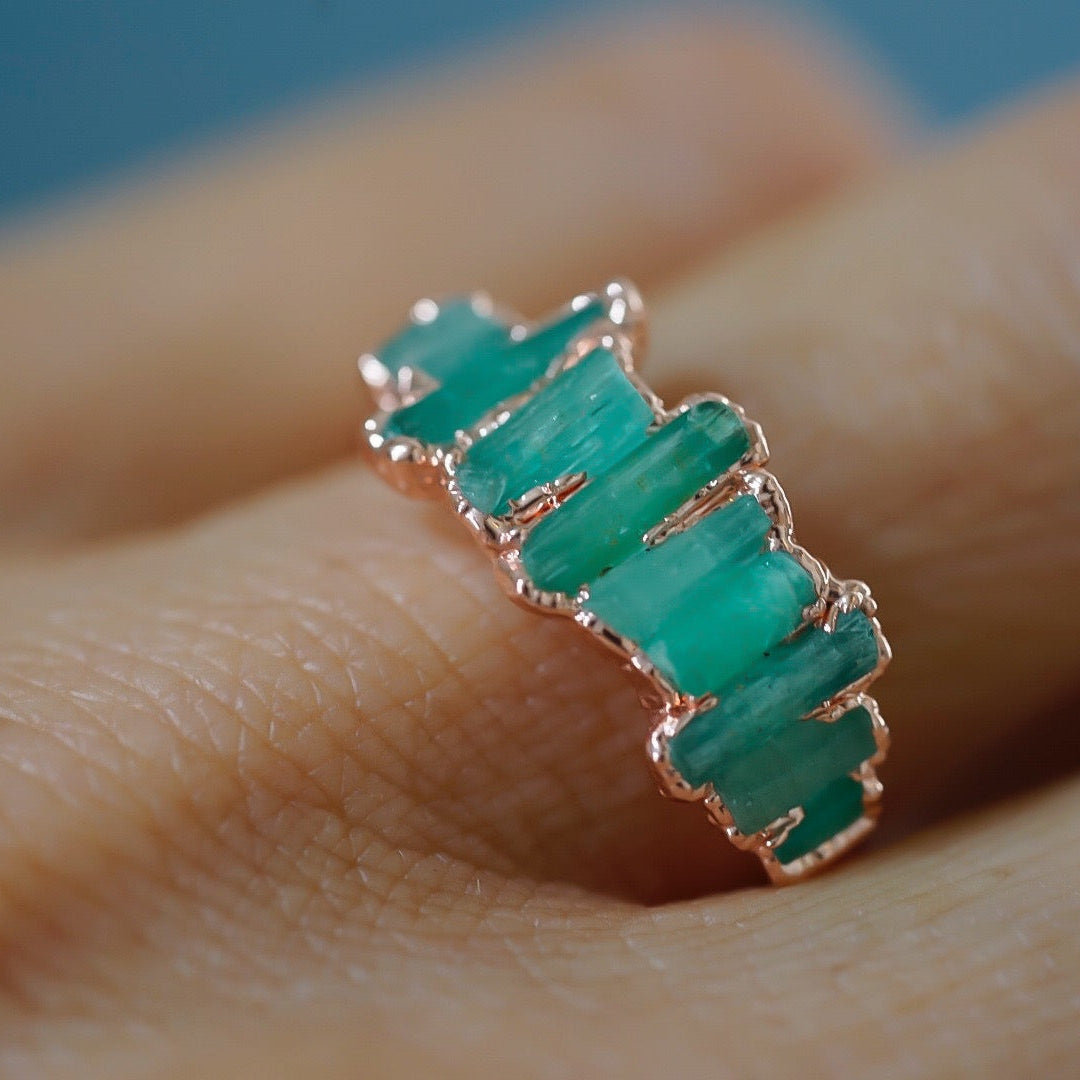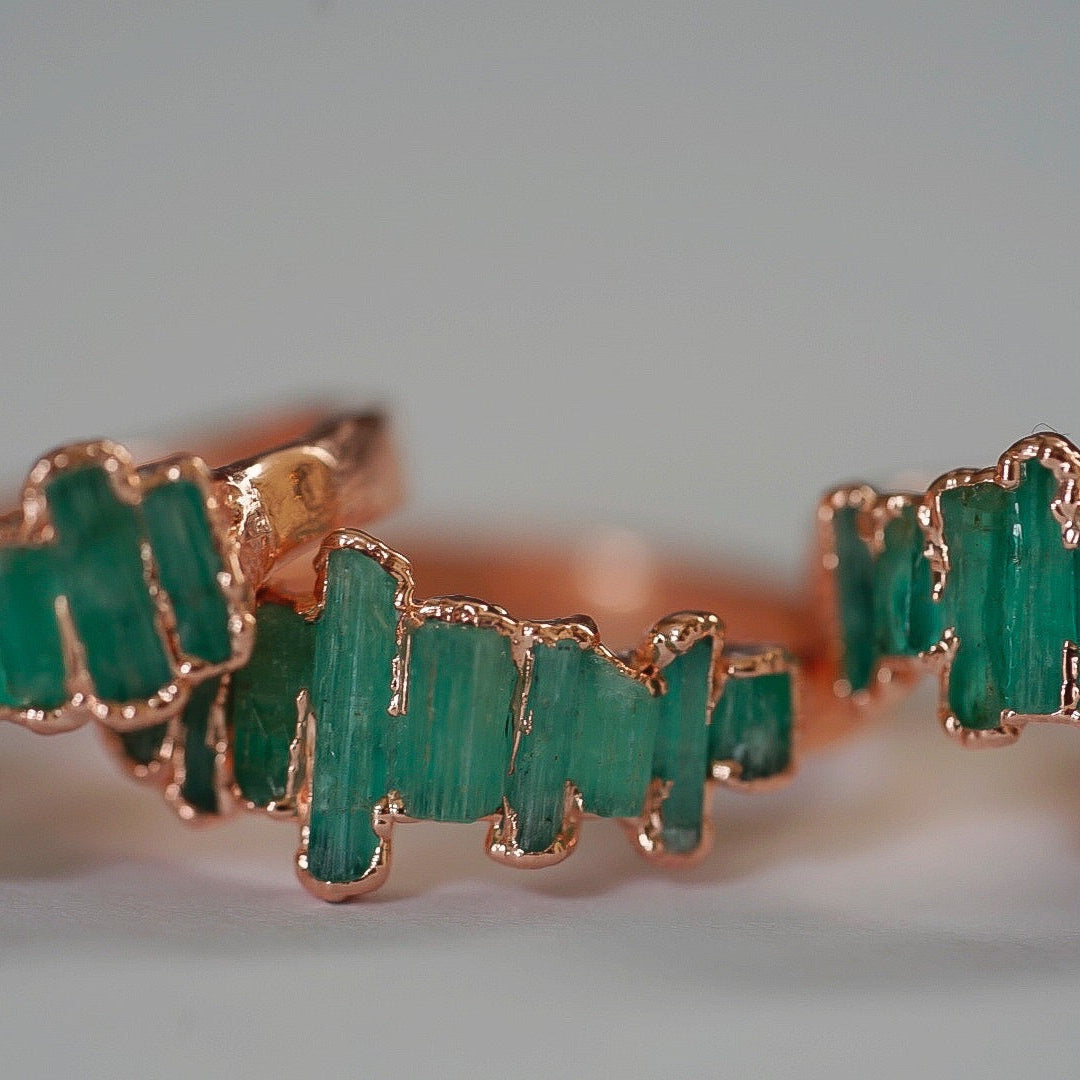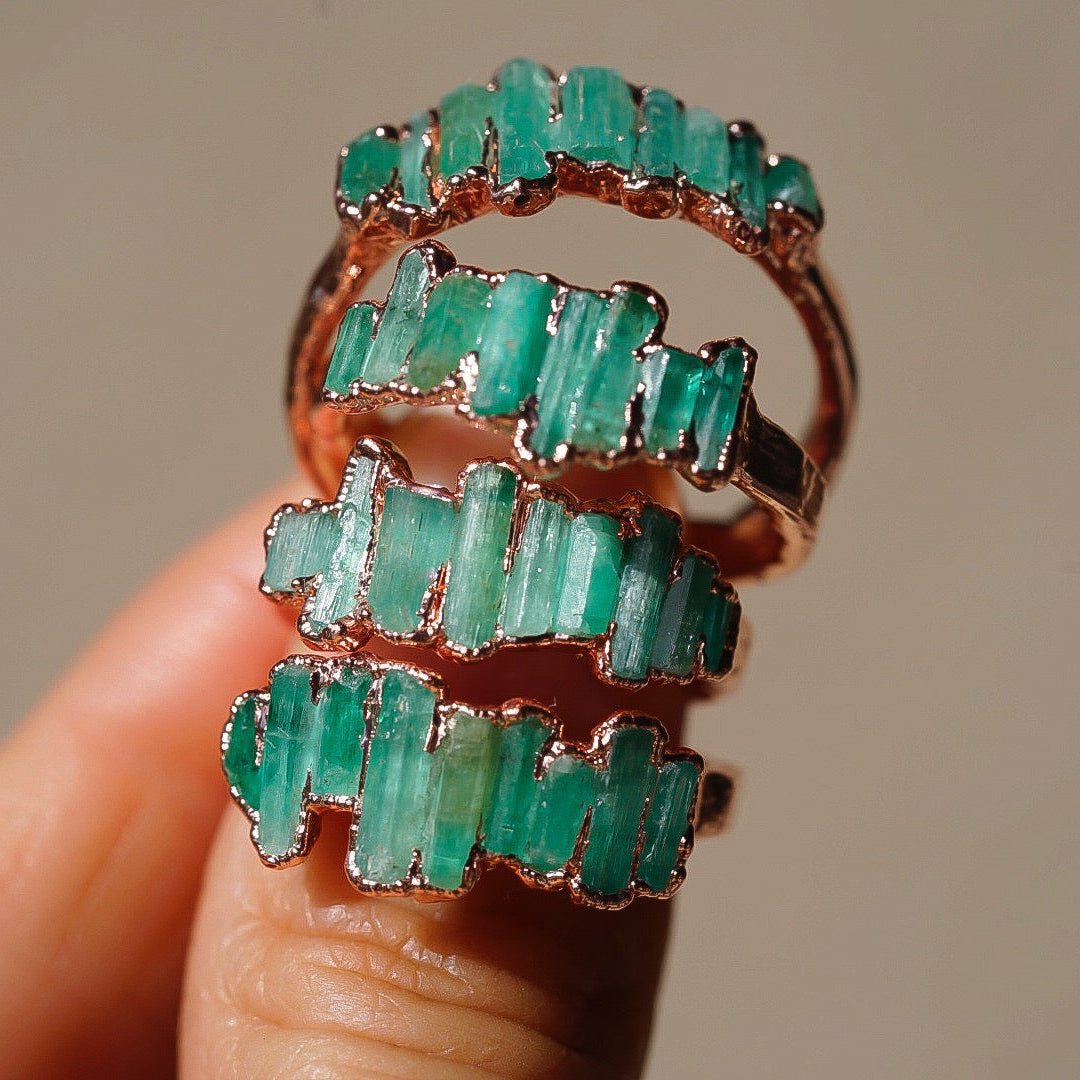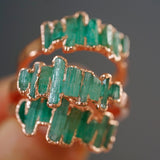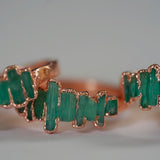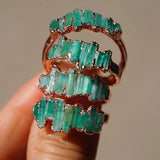 Emerald Stepping Stones Ring
Current production time: approx. 2-3 weeks *
The Emerald Stepping Stones Ring is here and whether you are a May baby or not, I'm sure you've admired it's beauty. Emerald has long been a symbol of protection, love, and wisdom. Ancient Romans went as far as to dedicate the stone to Venus, the goddess of love & beauty. With it's mesmerizing emerald green color, It is sure a stone that stands out in the crowd. This piece is adorned with several reallllly high quailty Emerald stones in a stepping stone pattern and surrounded by the metal of your choice. Looks beautiful paired with other pieces in the collection, add on bands, your own sentimental pieces, or all by itself. 
Birthstone: May 
Band is approx 2.5 mm wide
Several very high quality randomly selected stones aligned in a row surrounded by the metal of your choice 
Available in Gold, Rose Gold and Silver
Stones come in all different shapes and sizes with their own uniqueness but we know you'll love the finished product. 
Emerald is said to promote wisdom, protection, love, and beauty. 
The Process:
Each stone ring is made using a unique process called electroforming. We take a simple hammered copper band and transform it into a one of a kind piece that is sure to catch the eyes and capture the hearts of everyone that sees it. We take special care in hand selecting and placing each stone on the band. This is the most critical step because it determines the final design of the ring. The ring is then placed in a solution for up to 14 hours while the metal builds up and forms all around the stones. We are constantly checking on them to be sure they are forming exactly as they should be. This is so exciting to watch because each one forms in its own unique way. They are then tumbled to perfection and plated with the thickest and highest quality plating possible. This process is similar to the electroforming process. When the plating is complete, they are sealed and then sealed again to make sure they will stay as good as new with everyday wear. See our Care Instructions on how to keep your precious gems in tip top shape.
All pieces are lead & nickel free.
Why Indigo:
---
Free shipping on US orders all the time
Emerald Stepping Stones Ring