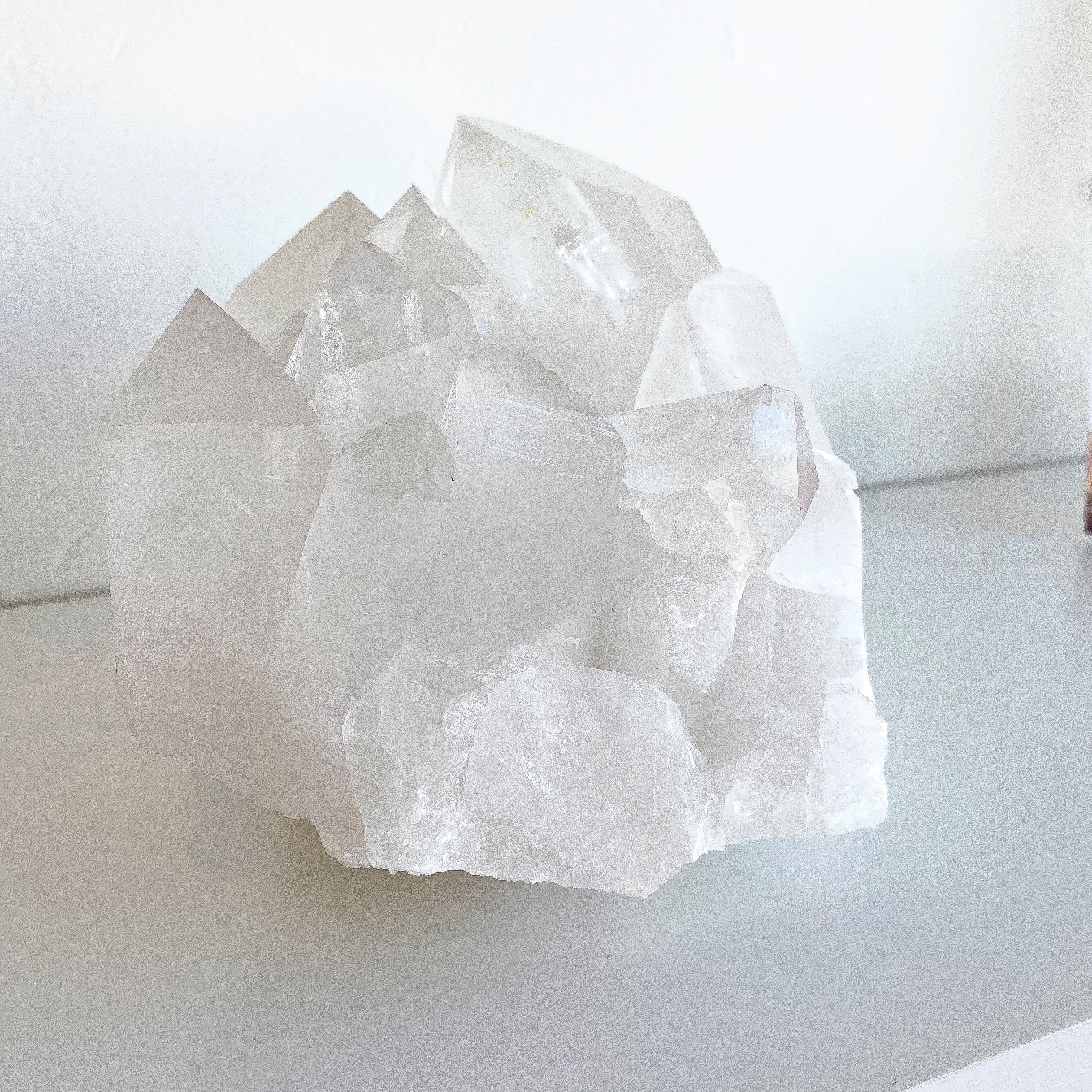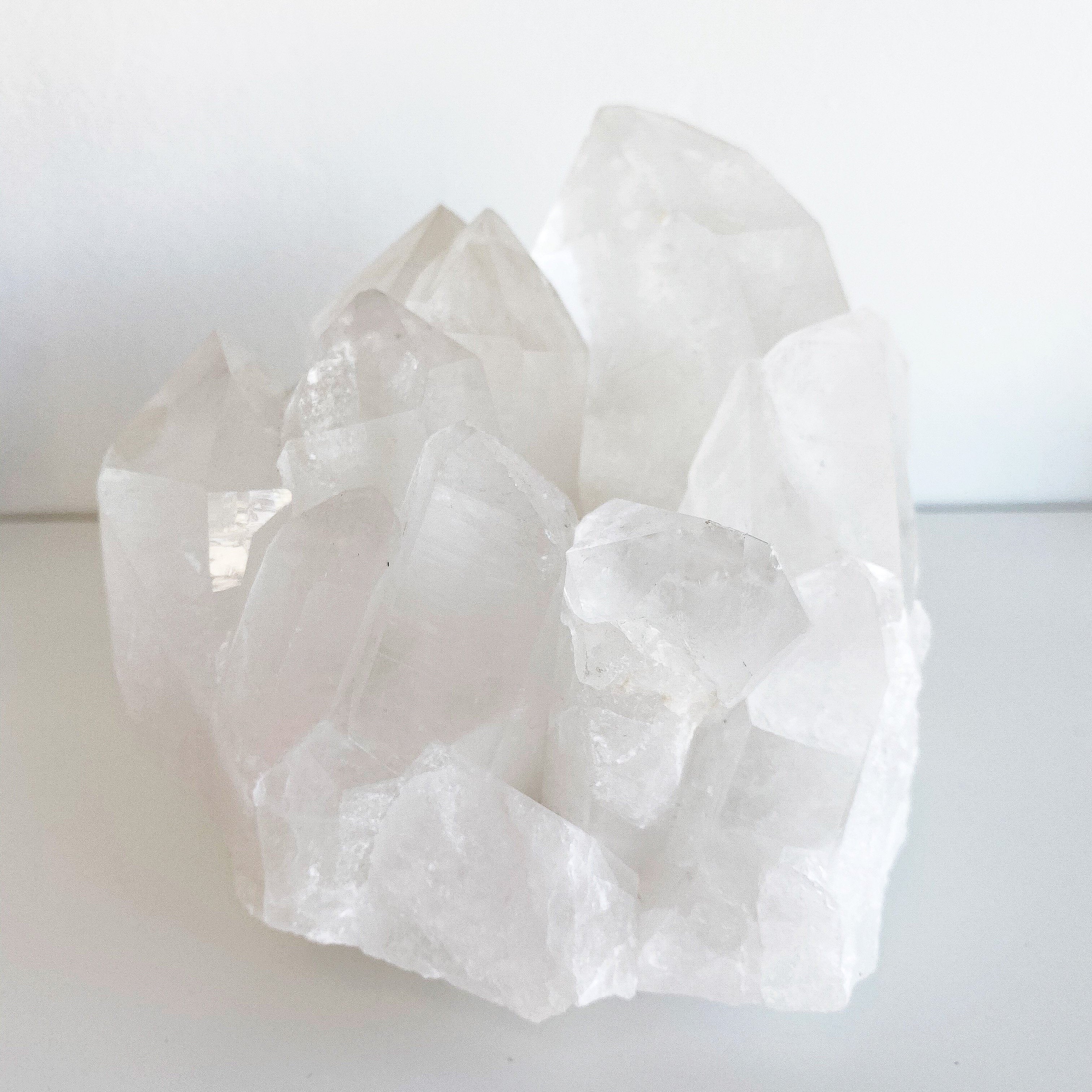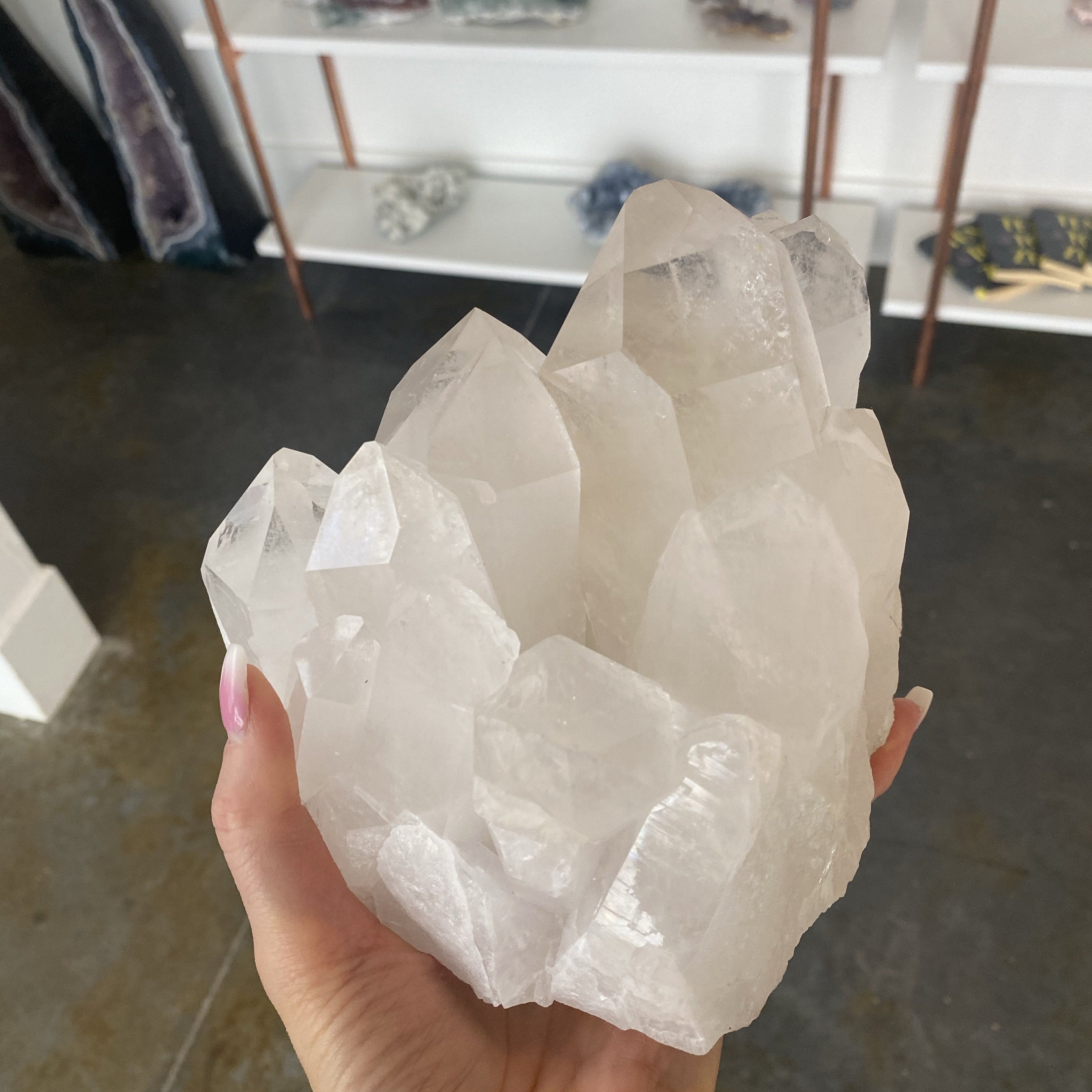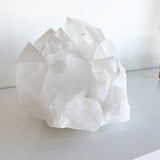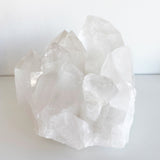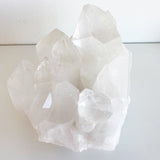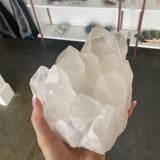 Each stone that you see here at Indigo Row is hand selected by us for you! We go to gem shows all over the country and are even going to start mining our own real soon. This Quartz Cluster is truly a gem. It can easily be displayed in any space and you won't be able to stop admiring its beauty. Clear Quartz has several amazing properties. In this particular piece you will see some really amazing large points.
DETAILS
- Stone: 6 1/4 inches tall by 5 1/4 inches wide
- This is a really solid, and heavy specimen. 
This stone is full of powerful effects and you can expect any of the following influences when one is nearby:
- A cleansing of energy in a particular space or person. These stones are known for their abilities to absorb questionable, neutral, and bad energies, cleanse and release them back into the surrounding space. 
- Clear Quartz is known as the "master healer". It absorbs and regulates energy, aides in concentration and helps with memory blockages. 
- Also very cleansing and enhances psychic abilities. 
* We have witnessed the benefits of using crystals and intention in our daily lives, but legally we cannot guarantee them to cure, solve, or help with problems of any kind or use in place of seeking medical advice. 
---
Free shipping on US orders all the time